5 day online program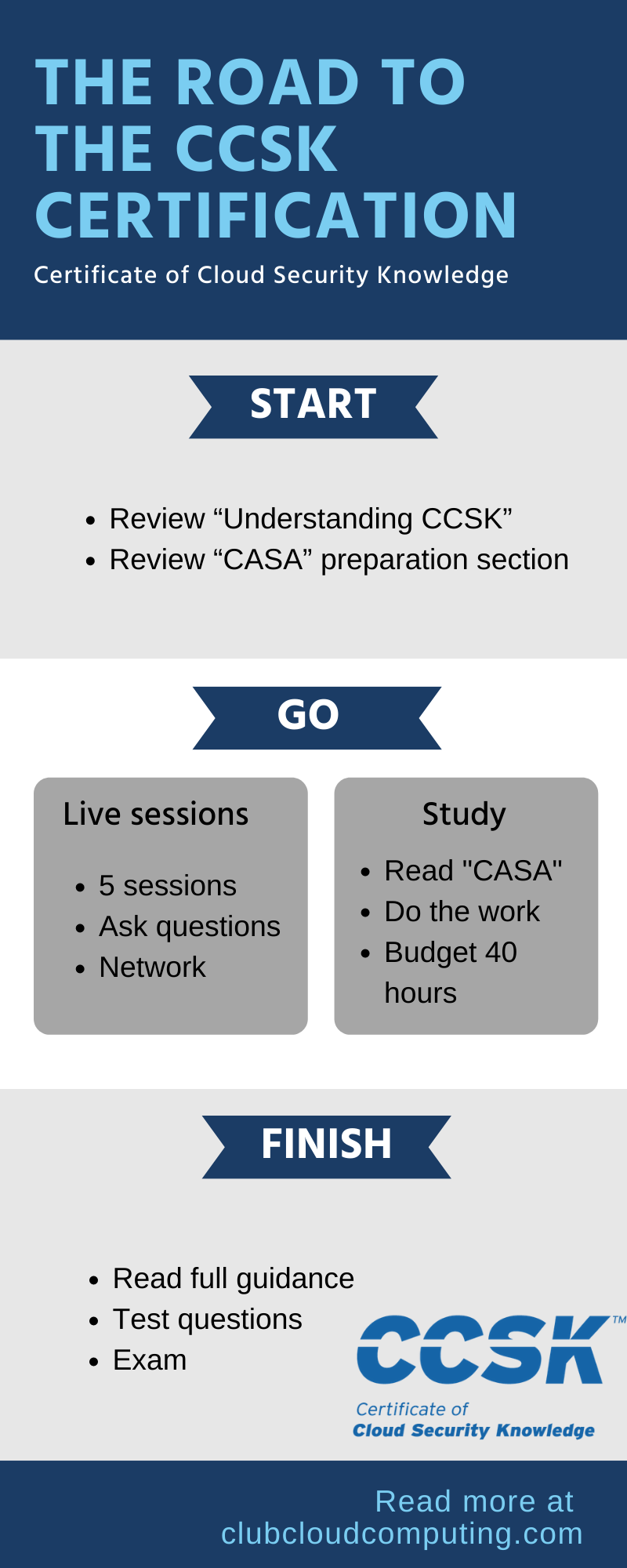 The five day online sprints, which are part of this program, roughly have the following content. In between the sessions you should review this LMS and optionally work on the exercises. If you want to do the exam quickly after these sessions, you should keep up and you may need to budget several additional hours per day during the sprint weeks.
Session 1
(Adobe Connect session link:) https://clubcloudcomputing.adobeconnect.com/ccsk5day1/
Introduction to cloud computing (Domain 1 of the CSA Guidance)
Quiz and Q&A
Discussion of optional items
Feedback round
Session 2
Review previous module
Infrastructure for Cloud Computing (Domains 6, 7, 8)
Quiz and Q&A
Review of exercise opportunities
Feedback and wrap up.
Session 3
Review previous module
Risk and governance, including compliance and legal issues (Domains 2, 3, 4)
Quiz and Q&A
Feedback
Session 4
Review previous module
Application and data security, including ID mgt and encryption (Domains 11, 5, 10, 12)
Quiz and Q&A
Feedback
Session 5
Review previous module
Operations and security as a service, cloud application areas (Domains 13, 9, 14)
Quiz and Q&A
Exam and exam preparation
Review and evaluation
Next steps
Complete and Continue